If you have been focusing all of your efforts on other social networks instead of Google Plus, your business could be missing some benefits and opportunities.
The GooglePlus network has undergone major updates in the last few years—including more functionalities for businesses connect with customers and leads.  The intention of this guide by Custom Design Partners is to show you some cool features of Google Plus and how to put it to work for your brand.
Why Google Plus for business?
Like most other social networks, Google Plus, aka Google+, presents an opportunity to connect and create relationships with customers and potential leads. What makes it different from other networks is that Google Plus has significant impact on SEO and search traffic on Google.
Local search results
Google Plus Pages for businesses are conveniently  managed through Google My Business.   The combination of Google My Business, Search, Maps, and Google Plus makes your brand more visible in local search results.
If your goal is to to make your company easier to discover (both online and geographically), Google has the tools you need, for free.  Google Plus activity creates long term SEO value compared to other networks with more fleeting value such as Facebook.
Influence the public with reviews
Anyone who has visited your business can leave a review and Google actually prompts users of Maps to leave photos and reviews when they visit an establishment.  Use Google business reviews as a way to get greater credibility, increase organic search results, and show the public why you are the best at what you do!
Ask us about strategies to get more reviews on your Google My Business page.
Resources at your disposal
In addition to Google Plus, you have all of Google's amazing resources at your fingertips.  Drive, G-Suite, Google Calendars and more are great tools for productivity and staying on track.
Community engagement
By organizing your connections strategically on Google Plus, you are able to target relevant audiences and share content that they will find interesting.  Sharing great content is an opportunity to get +1s, reshares, and replies on your page.  This is not only a great opportunity to engage with customers but also creates more authority for your website on search engines.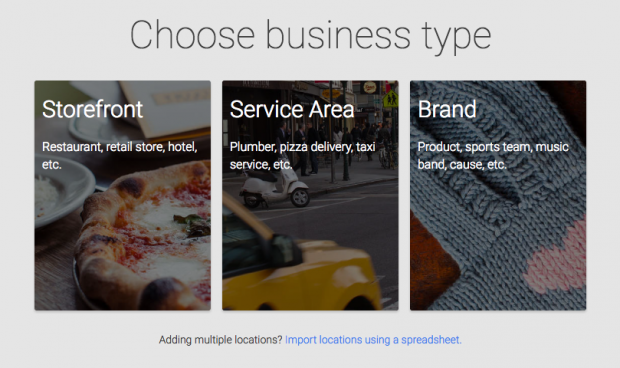 Google Plus features you should know about
Like any social network, Google Plus only works when you are active on it.  In order to maximize the opportunities are offered on this platform, you should be active and take advantage of the following features:
Circles
You can organize your People into Circles, for example, influencers or clients, which lets you direct your messaging to specific audiences. A coffee wholesaler in Florida, for example, might create a circle of coffee shops in Jacksonville, Orlando and the other major cities, and then share updates about new blends and origins of the coffee beans.
Communities and Collections
In November 2015, Google Plus was redesigned to discovering unique and interesting things related to your interests more streamlined.
The redesign focused the product on two major features, Collections and Communities. Collections allow you to follow and share topics, therefore it's easy to view updates about the topics you're into. Communities make it easier to connect to people who have interests in the same things as you do.